Conservative estimates for rainfall in May ranged from 3 to 12.5 inches, depending on the region of the state (Figure 1). May 2022 was warmer than normal. Air temperatures were 1.3°F higher than the 30-year average.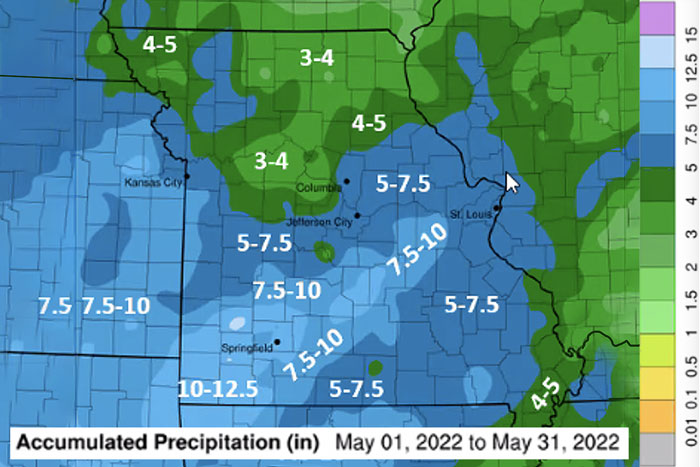 This week we have more seasonal air temperatures, and Thursday and Friday look to be nice minimal chances of precipitation. However, a slow-moving system will move into the state on Saturday and result in localized showers and storms starting Saturday evening and into Sunday. The forecast through June 10th is cool and wetter than normal (Figure 2). The rainfall forecast through June 6th is 0.5 to 1 inch across the state (Figure 3).
---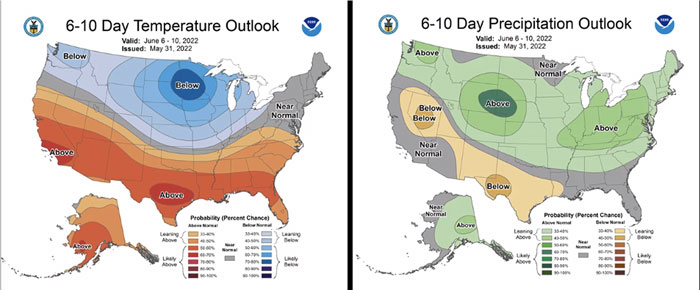 ---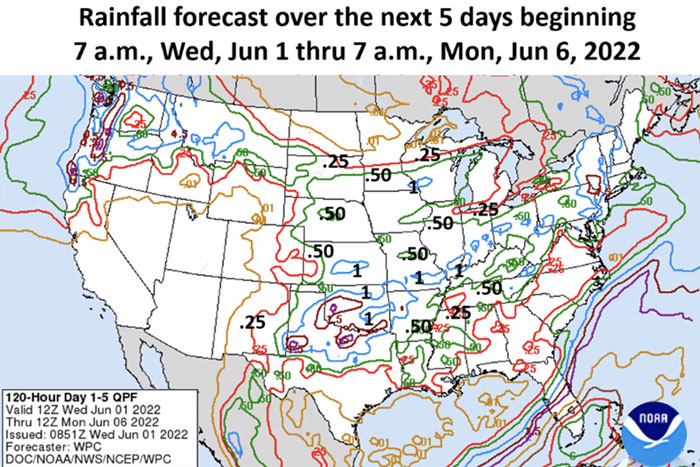 For real-time weather data visit the Missouri Mesonet website (mesonet.missouri.edu).
Cover image of wet and muddy field courtesy of Veltman34 via Shutterstock.