It may be chilly outdoors, but Frosty ferns (Selaginella martensii) can provide a warm, inviting atmosphere when grown indoors during the winter. These plants are often sold during the winter holidays since their green leaves, tipped in white mimic frost on ferns. However, Frosty ferns are not actually ferns, but belong to the Selaginellaceae or spike-moss family and are native to tropical regions (Figure 1).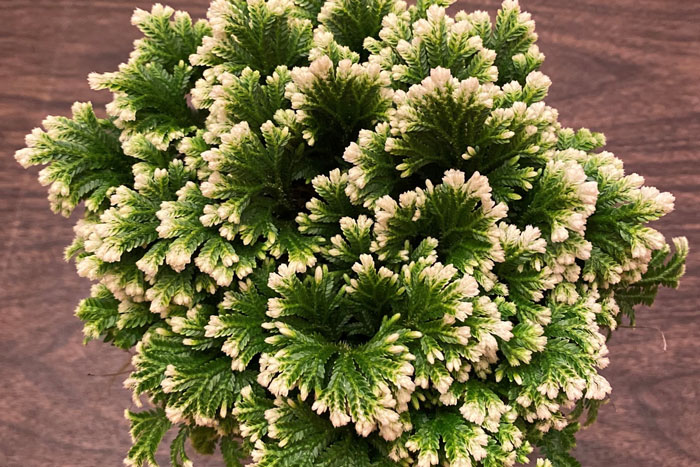 Figure 1 A Frosty fern plant with its green foliage tipped in white, which mimics frost on ferns.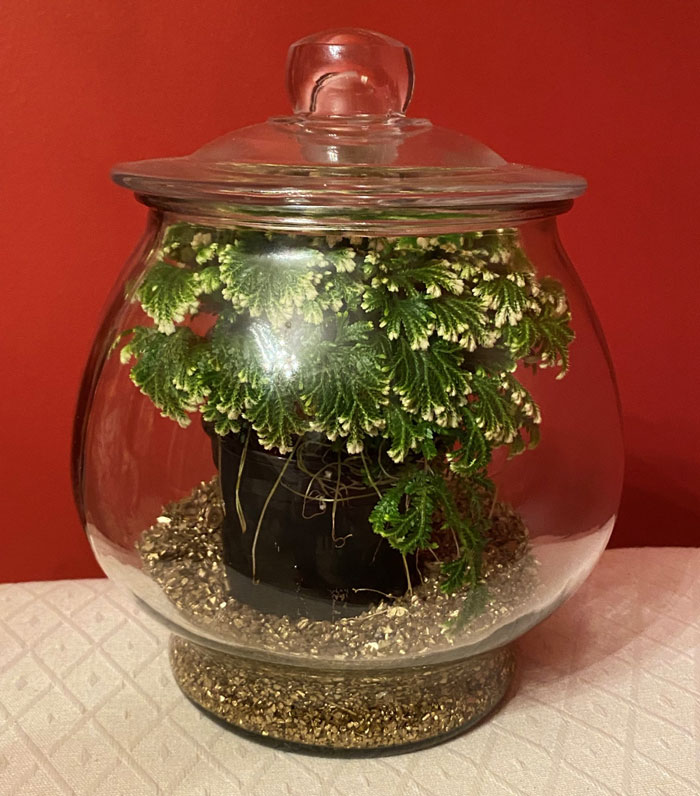 Figure 2 A Frosty fern placed in a glass container with water and small pebbles in the bottom, which is used to maintain high humidity for the plant.