May is our wettest month of the year, climatologically. And, it looks like most areas of the state will start out with above average precipitation (Figure 1), which is not ideal given our typical May rains.
---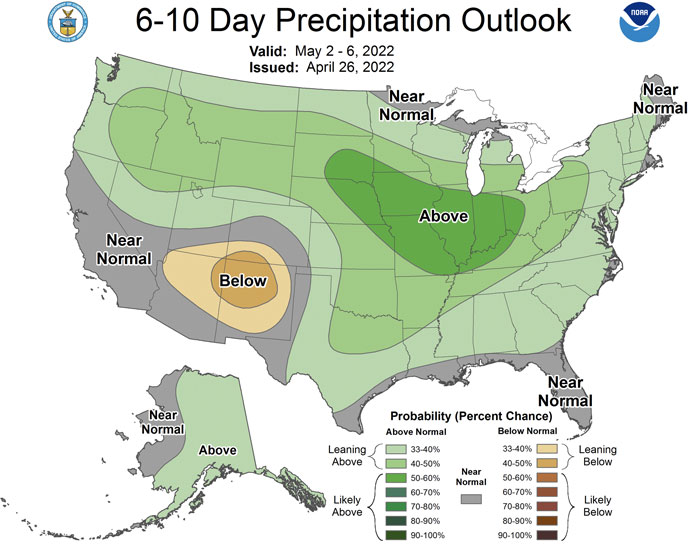 A new system is expected to roll into western Missouri late tonight and move east through Friday and Saturday. This will bring periods of showers and storms; cloudy skies; and lows in the mid-50's statewide. Total precipitation through Monday is forecasted to be between 0.5 and 2 inches across the state.
---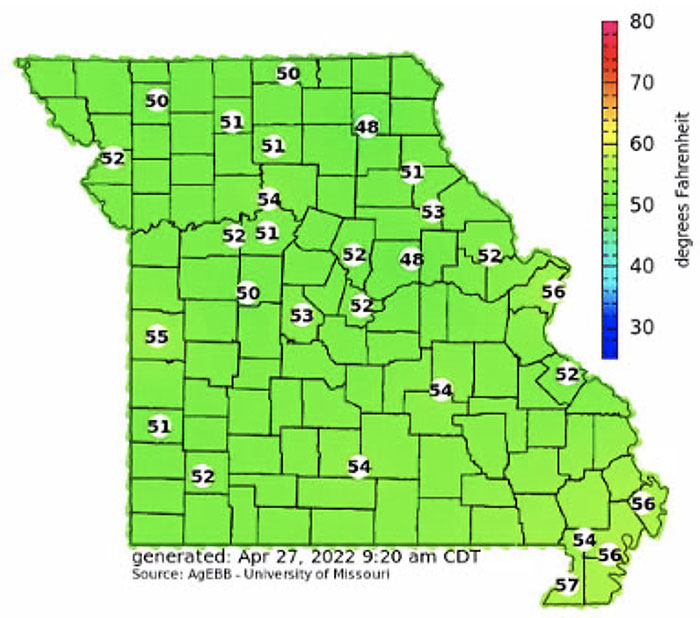 Meanwhile, soil temperatures have rebounded nicely with 2 inch bare soil temperatures ranging from 48 to 57 degrees Fahrenheit this morning (Figure 2) and are on-par with the 22-year average soil temperatures. Air temperatures through May 6, seem to be nearly average to just above average for most of the state (Figure 3).
---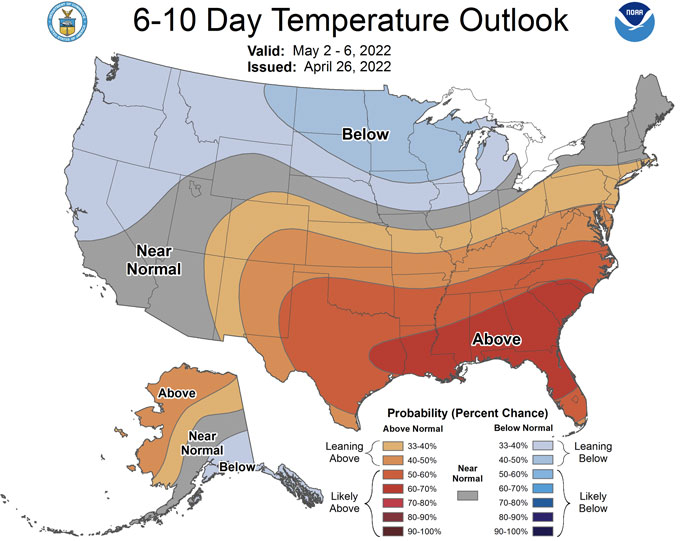 For real-time Missouri weather information, please visit mesonet.missouri.edu.
Header image of color umbrella in the sky is courtesy of Sergey Nivens via Shutterstock.