TIs Organic Control of Cucumber Beetles Possible?
Published: November 1, 2010
As the popularity of organically-grown produce increases, with consumers, growers, in particular small, limited-resource farmers, there is a need for more affordable, effective, and environment-friendly options to manage pests.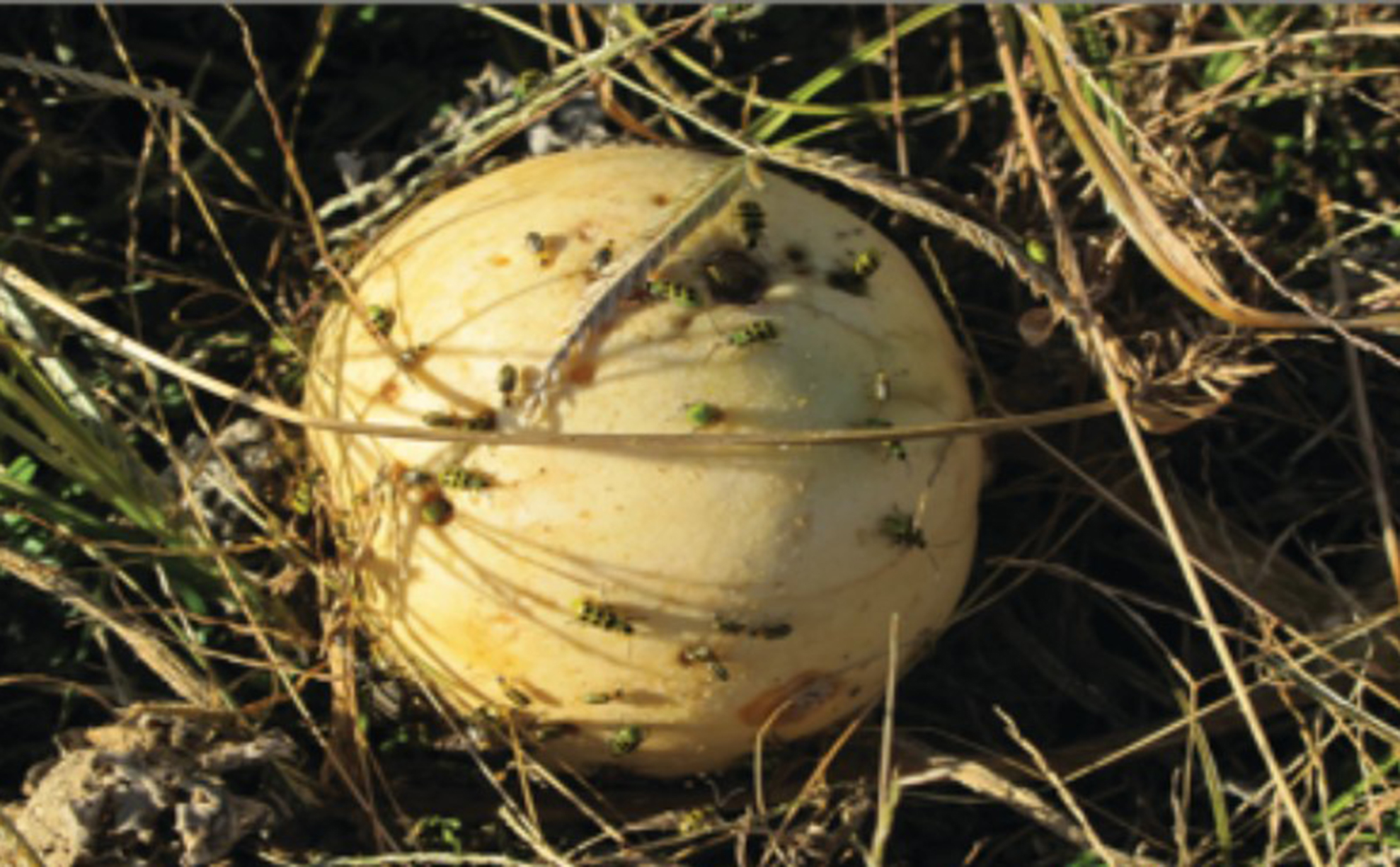 At Lincoln University (LU), research aimed at developing a mass trapping system for cucumber beetle management was initiated this past summer. Emphasis has been made to (1) evaluate various commercially available lures for attractiveness to cucumber beetles, and (2) compare the effectiveness of the most attractive lure(s) identified with various commercial and homemade trapping devices. Combined results from various field tests conducted at LU Carver Farm indicate that particular combinations of lures and home-produced 'wet' and 'dry' traps are effective at trapping cucumber beetles and thus there is the potential of using mass trapping as part of an environment-friendly, sustainable Integrated Pest Management approach for cucumber beetle management. Trapping has been extended well into the fall season to determine its potential to suppress overwintered populations. A grant was obtained from the North Central IPM Center to support the continuation of this research starting in early spring 2011.
One of the long-term plans of the Lincoln University IPM Program is to develop effective, environment-friendly IPM strategies that integrate relevant visual, olfactory as well as physical (e.g., use of deterrents) stimuli for improved and sustainable management of key insect pests of vegetables.