You Can't Always Tell By Looking
Published: December 1, 2011
This fall there were problems in several fields of curcurbits. Now I was pretty sure that they were virus problems. On the zucchini field I was pretty sure it was insect spread, based on the scattered pattern of problems in the field. Looking in the Penn State book Identifying Diseases of Vegetables, I guessed it was watermelon mosaic-2 (WM-2). On the two cucumber fields, I didn't have a clue what the problem was but my best guess would have been virus. Since MU's plant diagnostic clinic was closed this summer, I sent the samples to Kansas State's diagnostic lab. They, too, thought the three samples had virus problems so they offered to test them for four common cucurbit viruses. The three samples came back negative for the four tests. Kansas State then recommended sending samples to Agdia where they could screen them for twelve viruses.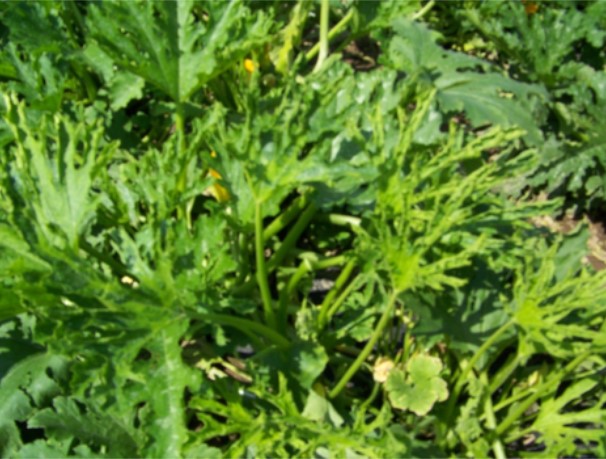 The zucchini sample tested positive for papaya ringspot virus (PRSV or WMV-1) and the potyvirus group (POTY). Both are spread by aphids so insect control would be the way to help control them. Weeds can be a reservoir for the virus with insects transmitting it from the weeds to the vegetable plants. There are squash and cucumber varieties with resistance to PRSV. See Cornell's charts of resistant vegetable varieties: http://vegetablemdonline.ppath.cornell.edu/Tables/TableList.htm
The two cucumber samples tested positive for tobacco ringspot virus (TRSV). It is typically spread by dagger nematodes in the soil, occasionally by insects and rarely by seed transmission.
More information on cucurbit viruses can be found at Cornell's webpage: http://vegetablemdonline.ppath.cornell.edu/factsheets/Viruses_Cucurbits.htm