Educational Outreach Activities for 2011
Published: March 1, 2011
Good News! The EPA Region 7 is providing financial support for another year so MU & LU Extension can continue with educational and other outreach activities related to Integrated Pest Management (IPM). The amount was increased so we'll expand what we have provided before. Here is a summary of what we're planning from April 2011 to March of 2012: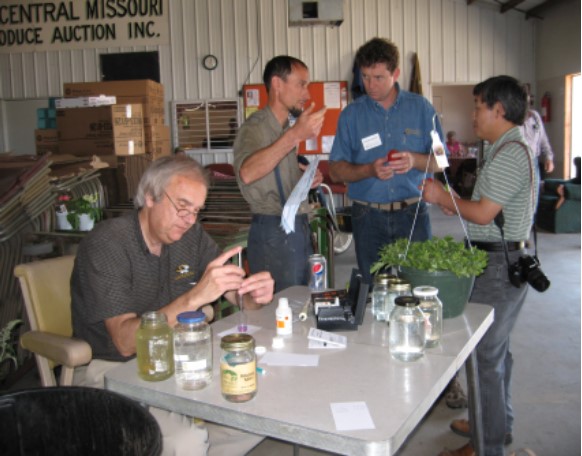 Conduct 'pest review sessions' (we called them mini clinics last year) at up to 10 locations statewide this growing season. We hope to get back to some locations twice. Produce auctions will serve a central role again;
Hold 5 honeybee workshops in the off season. One was held in Morgan County last year that some produce growers attended;
Returning from 2008 & 2009....All day vegetable production workshops in the off season. Four are planned and in addition to IPM we'll also address some topics of current interest, such as the implementation of the Food Safety Modernization Act and how that might impact produce auctions;
Coordination and/or assistance with farm tours. The Clark Produce Auction has had very successful farm tours in '09 & '10 which catered to just their growers. If you have an interest in something similar, contact the specialist closest to you and we'll try to assist. If your auction holds their own periodic 'evening tours' (or similar) try and give us advance notice and we can tag along to answer questions.
We'll also direct mail 4 newsletters this year. That is made possible with support from OVRDC; see the article on the back page.