Novelty Melon Trial Funded by Missouri Department of Agriculture
Published: November 27, 2018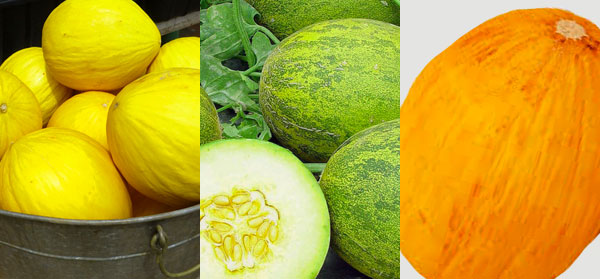 Missouri is known for growing quality cantaloupes and watermelons. Watermelons have undergone revolutionary changes the last 30 years including seedless varieties and smaller 'personal' sizes. For cantaloupes, few substantive changes have occurred until the recent release of the hybrid 'Sugar Cube', a personal sized, very sweet hybrid now popular with some growers and consumers. Are growers and 'foodie' consumers ready for a look at other novelty melons? Missouri Department of Agriculture decided it was worth a look and funded this modest project for $8,000.
An underappreciated fact about melons is there are 10 categories; only cantaloupes are widely grown. Other categories include Ananas, Butterscotch, Canary, Crenshaw, French Charentais, Galia, Honeydew, and Piel De Sapo. Since 2015, new releases in most categories have been grown and taste tested in a Columbia, MO garden. During this time, four melons were identified for semi-commercial evaluation; needed is information on yield, quality and storage. These novelty melons are Brilliant (Canary), Honey Orange (crispy flesh Honeydew), Lambkin (Piel De Sapo), and Lily (small & early Crenshaw). Each has an appearance and taste profile distinctly different from cantaloupe.
In this project, these four novelty melons, and 'Sugar Cube' (as a control), will be grown in a replicated yield and quality trial. Melon farmers in SE & SW Missouri will also grow and evaluate them. Taste testing will occur at five or more venues. Field worthiness and consumer interest will be documented. Results will be given in January 2020 at the Great Plains Growers Conference, during the annual melon meeting in Southeast Missouri and in extension publications and newsletters.
Additional farmers interested in trialing these melons are welcome! They will be provided seeds at no cost. We ask that all four are grown as well as Sugar Cube. A minimum of 50 plants each is desired. Contact me if you are interested.