Regions of north and west Missouri are still classified as abnormally dry according to the most recent U.S. drought monitor (Figure 1). These areas stand to benefit from anticipated rains on Friday and early next week.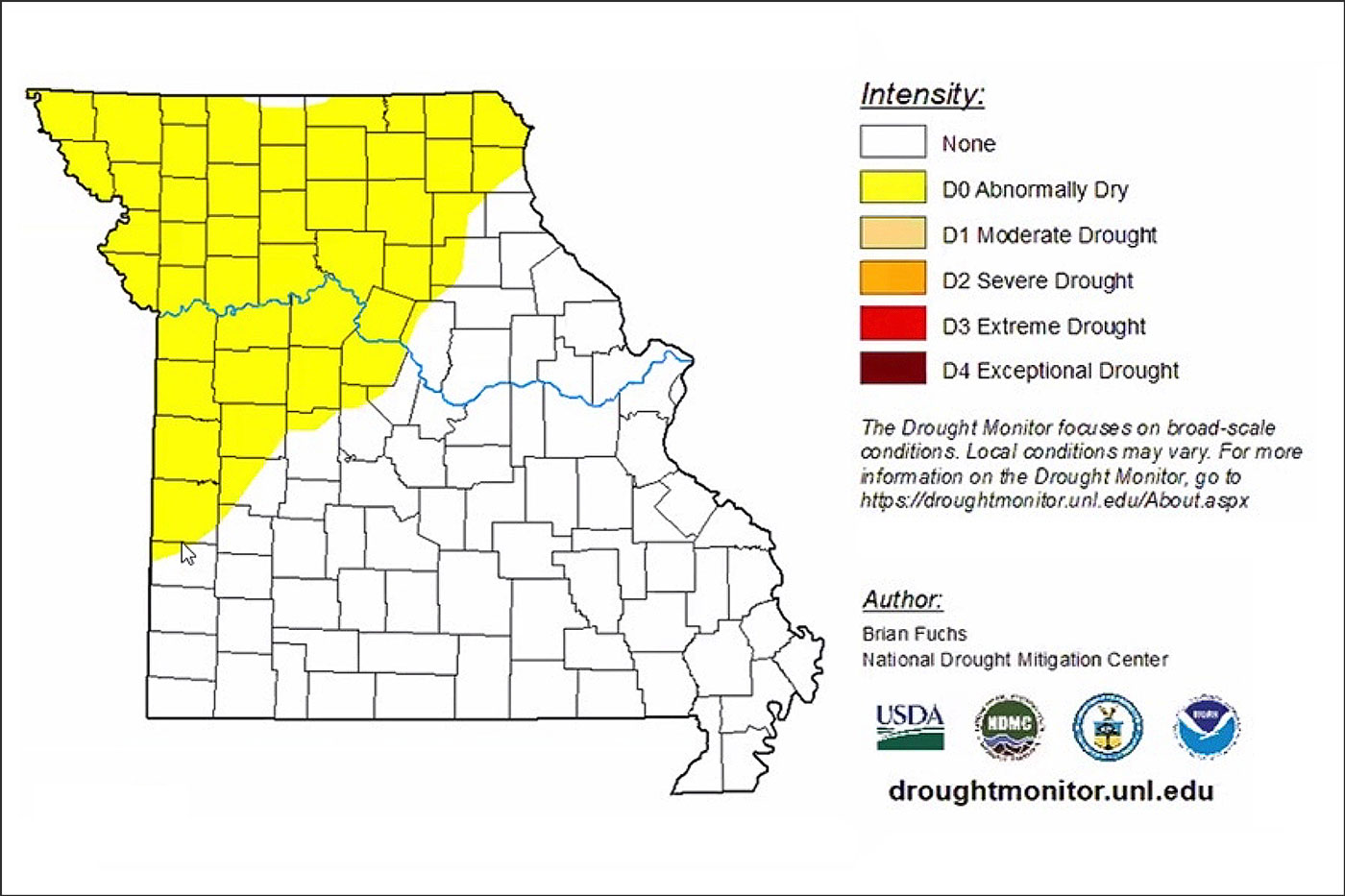 Air temperatures are more reflective of typical of late April air temperatures and range to about 10 to 20 degrees above normal. Soil temperatures have also rebounded from the recent snows and are running in the upper 40's and low 50's.
Temperatures are anticipated to change on Friday. A cold front will move in, cool the air to more seasonable temperatures (estimated at 50 to 55 degrees F), and bring anticipated rains, estimated amounts range from 0.75 to 1".
Warmer conditions will return next week with air temperatures predicted to be above normal and wetter than normal (Figure 2).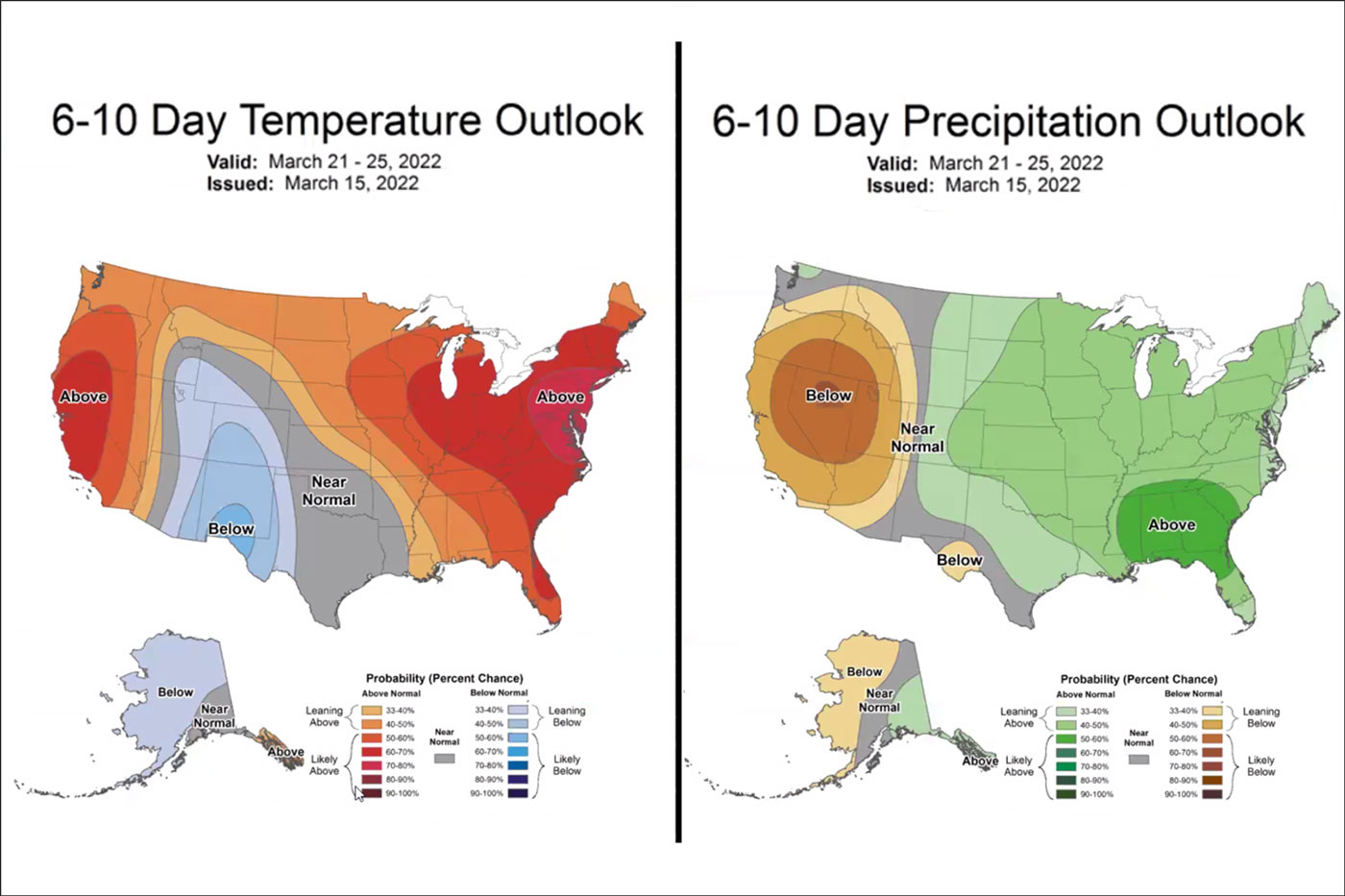 The warming next week is sure to get everyone excited and potentially less patient. It is a good reminder that we have a tool, the MU Frost Freeze Probabilities guide, that can offer probabilities on when the last spring freeze is likely to occur in your region of the state.