Unfortunately, it does not look like there will be many opportunities to get in the field over the next few days. Cool conditions will persist. Rain accumulation this week combined with cooler temperatures in the forecast will minimize opportunity for moisture to evaporate.
Soil temperatures continued to run near normal over the last week but will cool as a cold front moves through the state. Soil temperatures on Wednesday morning are shown in Figure 1 and illustrate the soil temperature variation seen across the state as the cold front moves in. Visit http://mesonet.missouri.edu to stay updated with real-time soil temperatures.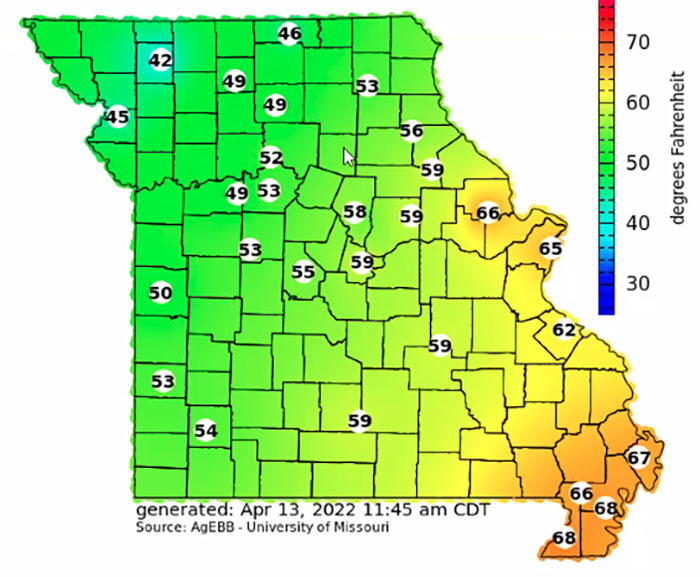 Below average temperatures are anticipated over the week of April 18 to 22nd (Figure 2). Below average precipitation is also predicted (Figure 2); however, that does not mean no precipitation for some parts of the state. Unfortunately, this combination does not bode well for a rapid dry out of currently saturated conditions.