One wheat sample recently received by MU Plant Diagnostic Clinic has been confirmed positive for Wheat Streak Mosaic Virus (WSMV). This virus is transmitted by wheat curl mite (Aceria tosichella) and can cause symptoms such as yellow streaks with mosaic patterns, leaf yellowing and purpling (Figure 1). As the disease progresses, it causes stunting and rosetting. The severity of this disease varies depending on the weather condition, wheat varieties, virus strains as well as the age of the wheat. Regarding disease management, weed and mite control before planting are important to minimize the sources of virus. Use of resistant varieties, removal of volunteer wheat and delaying planting date are helpful for improving wheat health of next growing season.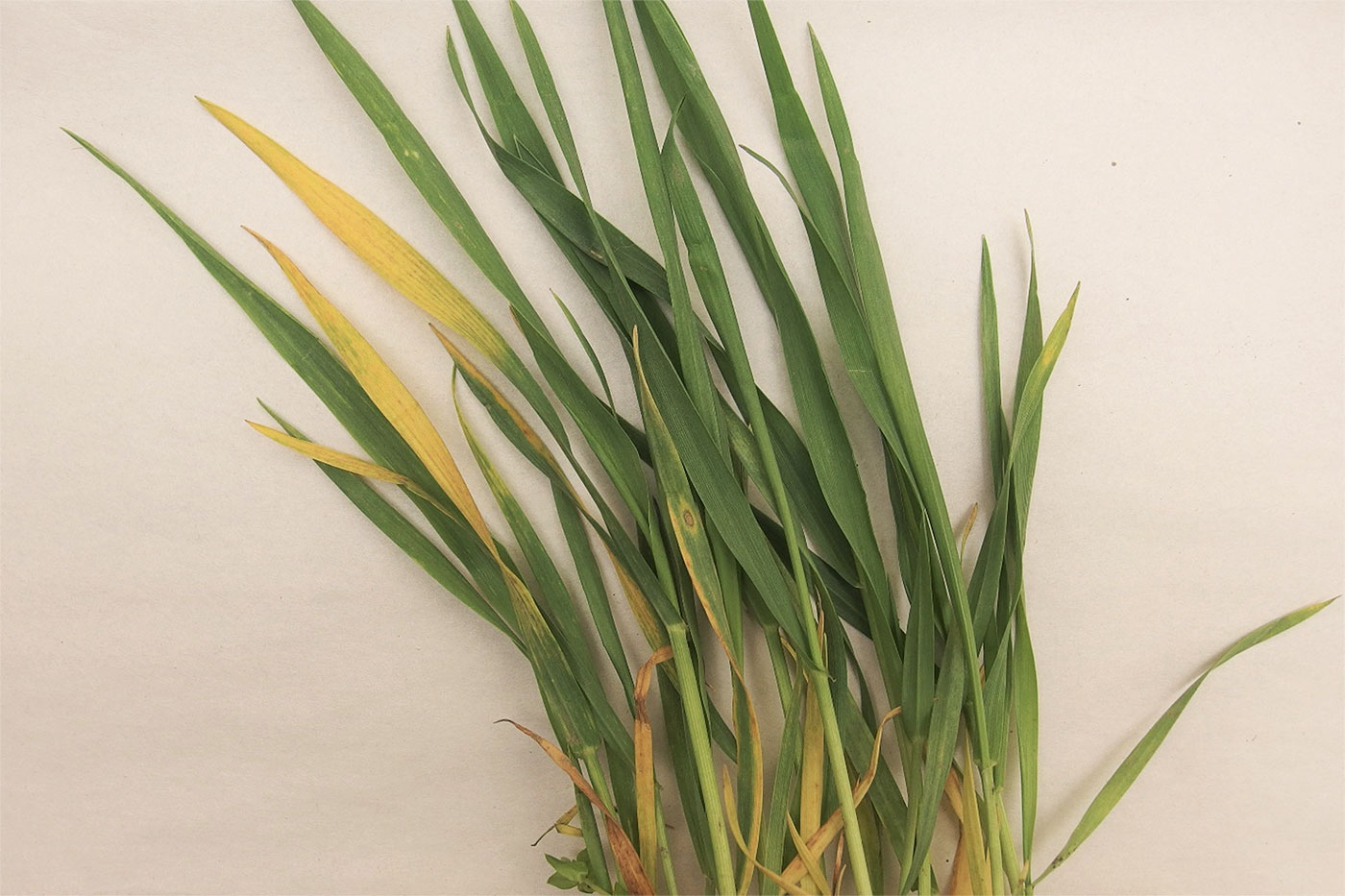 In addition to WSMV, several viruses such as Wheat spindle streak mosaic virus (WSSMV), Soil-borne wheat mosaic virus (SBWMV), Barley yellow dwarf virus (BYDV) and cereal Yellow dwarf virus (CYDV) have been confirmed among the wheat samples in the previous years by MU-PDC. These viruses share similar symptoms and can be easily confused with bacterial leaf streak disease and nutrition deficiency. Thus, an accurate diagnosis is vital to confirm the presence of the pest and allows growers to develop corresponding disease management strategies for future planting. The MU Plant Diagnostic Clinic currently offers five wheat virus tests targeting SBWMV, WSSMV, WSMV, BYDV and CYDV. The turnaround time of these tests is three business days.
When submitting a wheat sample for virus tests, it is important to follow the guidelines below to ensure sample quality:
1. Select symptomatic plants that are not completely dead but show a range of infection. Avoid pulling the plants from the soil and carefully dig out 5-10 plants.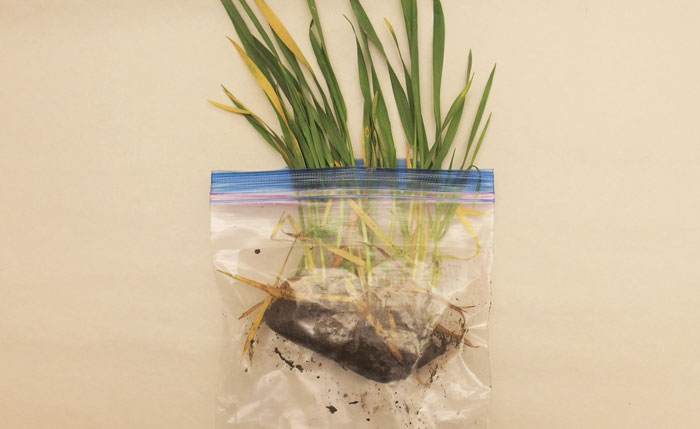 2. Use Ziploc bags to wrap the roots and leaves separately. Seal the bags with rubber bands to preserve the moisture.
3. Don't forget about sample submission form before shipping.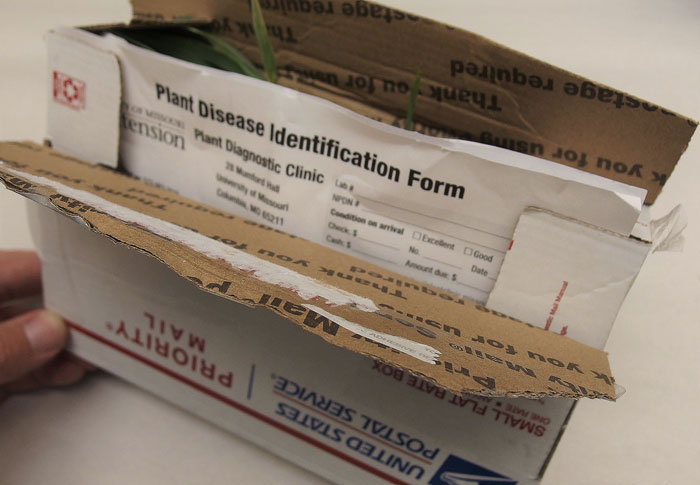 4. Use overnight shipping method to avoid delay of delivery.
For more information of sample submission, please visit MU-PDC website.