Most of the state has received greater than a half inch of rain over the last week, with one region along I-44 in Phelps County estimated at 5 inches (Figure 1). Year-to-date totals in the southeastern most part of Missouri are nearing the 30 inch mark, which is well above average for this time of year.
---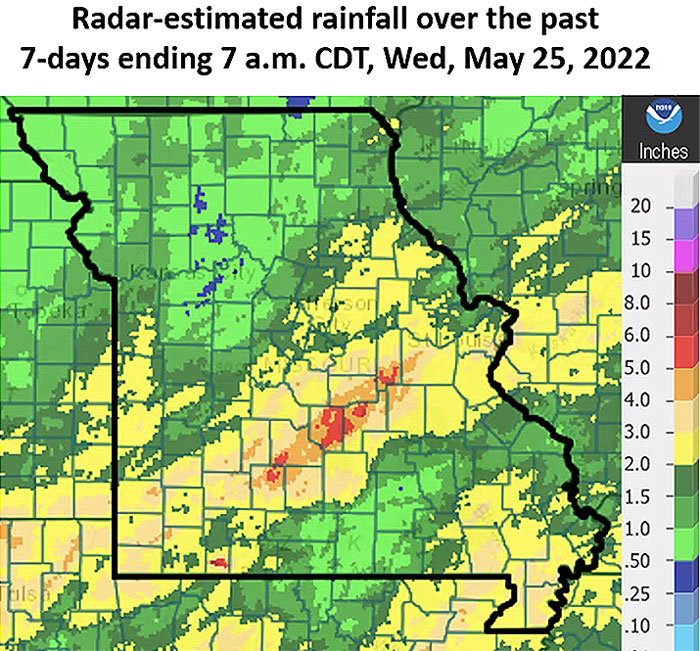 Conditions for the rest of the week will include chances of showers and possible storms throughout the state as a system in Kansas moves slowly eastward. Forecast through Friday morning estimate another 0.5 to 1 inch of rain across much of the state (Figure 2).
---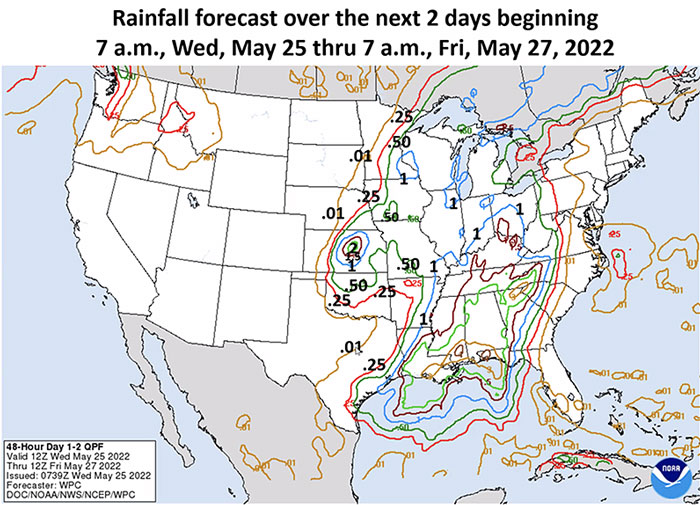 The system should roll through and lead to a nice Memorial Day weekend and some opportunity for soils to dry out through the early part of next week. Above normal temperatures and near-normal precipitation are expected for most of the state next week (Figure 3).
---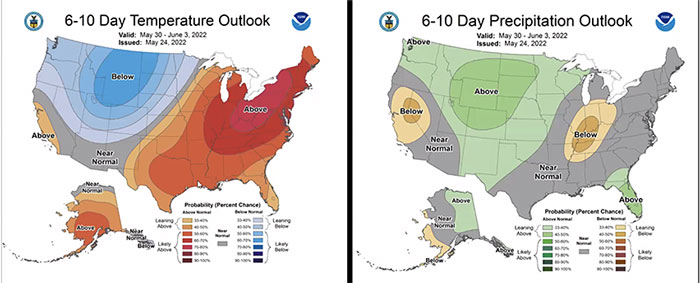 For real-time weather data visit the Missouri Mesonet website (mesonet.missouri.edu).
Interested in being a volunteer weather observer and helping to measure and map all this precipitation in your community? E-mail Dr. Guinan (GuinanP@missouri.edu) and ask how you can participate in CoCoRaHS.