Another system will move in from the southwest today. This will likely result in multiple rounds of showers over the next couple of days. Predicted rainfall is between 1 and 2 inches throughout most of the state (Figure 1). With soils already at saturation, anticipate run-off and flash floods.
---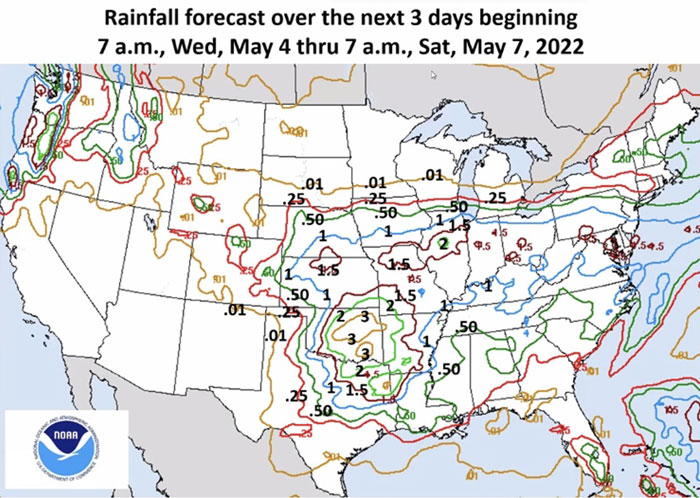 The wet rains and cooler temperatures dissipate over the weekend and should set us up for conditions that favor drying out.
Most forecasting models agree that air temperatures will be well-above normal next week, reaching into the 80's (Figure 2). A cold front to the west and warm front to the east should bring some much-needed rain to the west. It is possible we will see some of that rain in Missouri's west and northern regions.
---

Visit mesonet.missouri.edu for real-time weather conditions throughout the state. Image of sun, blue sky, and cumulus clouds courtesy of AlinaMD via Shutterstock
Cover image of sun, blue sky, and cumulus clouds courtesy of AlinaMD via Shutterstock