Missouri Pest Monitoring Network


Fall Armyworm I.D.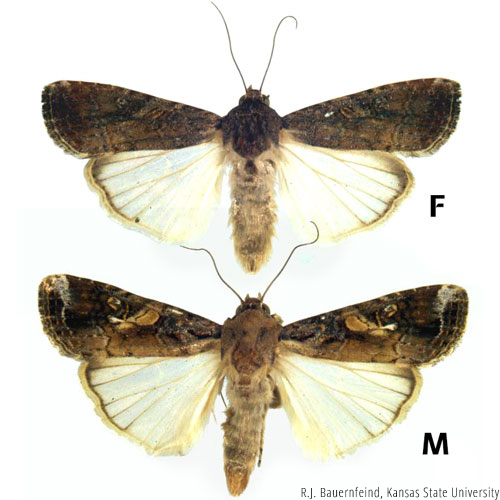 Identification of moth

(stage attracted to and captured in traps)
Moths have light (male) to dark grayish-brown (female) mottled forewings with light and dark splotches.
They have a noticeable white spot near the extreme end of each forewing however it is more pronounced in the male.
The hind wing for both sexes is iridescent silver-white with a narrow dark border.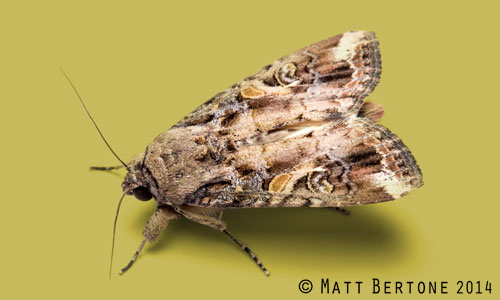 Identification of larvae
(damaging stage)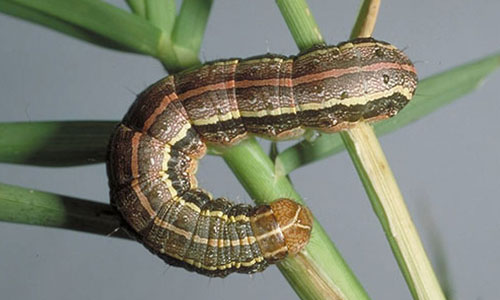 Young larvae are initially dirty white; color may change to light tan or pinkish gray as larvae mature
Skin is smooth and free of hairs with numerous round dark spots scattered over top and sides
Head is dark brown to black
Four prolegs (3rd, 4th, 5th, 6th and 10th abdominal segments)
Maximum larvae length is one inch