Missouri Pest Monitoring Network


Japanese Beetle I.D.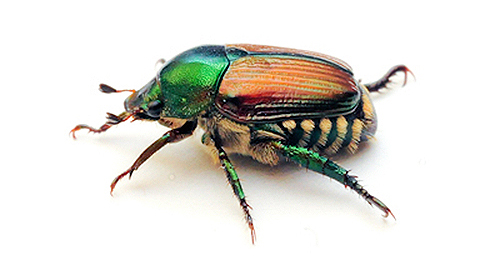 Identification of beetle

(stage attracted to and captured in traps)
Adult beetles measure approximately 0.5 inches in length
Metallic green with bronze-colored wing covers.
Just below the wing covers, on each side of the abdomen are six tufts of white hair
Identification of larvae
(damaging stage)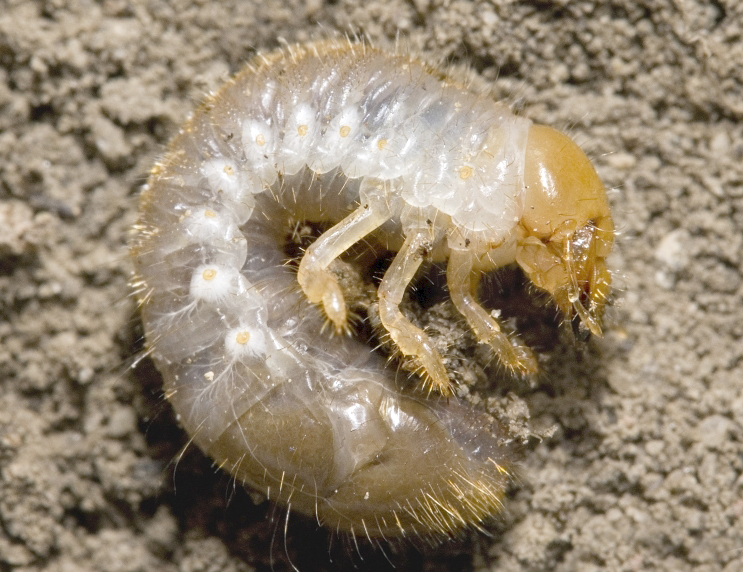 Larvae (grubs) live in soil and are rarely seen above ground.
"C"-shaped larvae are creamy white with a brown head capsule.
Immature larvae possess chewing mouthparts and three pairs of legs on the thorax.
Maximum larvae length is about 1-inch.
Similar appearance to other white grubs; look for the pattern of bristles on raster (hind end); Japanese beetle Larvae possess a V-shaped pattern of bristles.
Differentiate between:
Japanese Beetle and False Japanese Beetle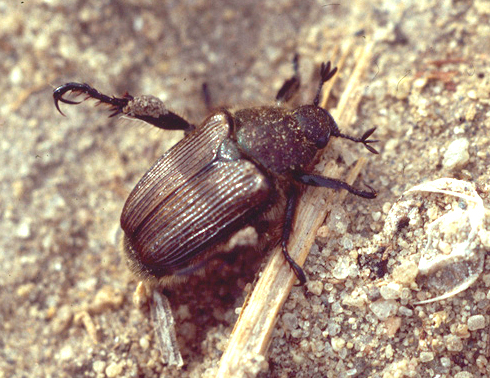 False Japanese beetles (above) are similar in size and appearance to Japanese beetles, but are not as shiny and as brightly colored. They also do not have the characteristic arrangement of six white tufts along their abdomen.