Missouri Pest Monitoring Network


Japanese Beetle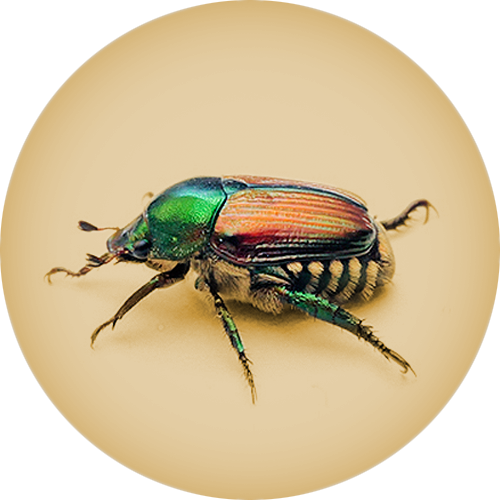 Japanese Beetles, Popillia japonica Newman, emerge from the soil from June to August. They are not yet considered a threat in Missouri, but they have been found. Intensive captures are indicated when at least 25 Japanese beetles are captured in one night in pheromone traps.
More Information ...

Identification and Field Scouting
---
Printable Japanese Beetle Field Guide
---
Missouri Pest Management Guide: Corn, Grain Sorghum, Soybean, Winter Wheat
MU Extension
Newsletter Articles for Japanese Beetle
---