Missouri Pest Monitoring Network


Tobacco Budworm I.D.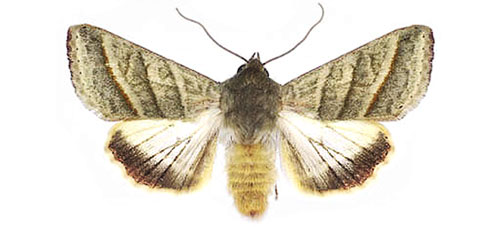 Identification of moth

(stage attracted to and captured in traps)
Brownish in color and lightly tinged in green.
Front wings are crossed transversely by three dark bands, each of which is often accompanied by a whitish border.
Hind wings are whitish, with the distal margin bearing a dark band.
Wing span measures 28 to 35 mm.
Identification of larvae
(damaging stage)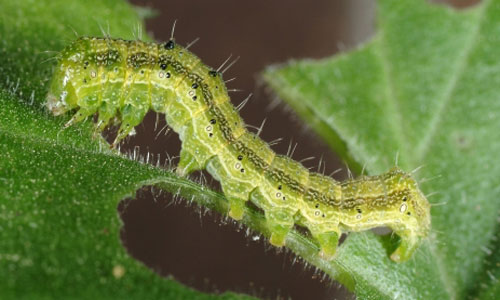 Young larvae are a yellowish green with a yellowish head capsule.


Later instars are greenish with dorsal and lateral whitish bands, and with a brown head capsule.
Body color can be variable, and pale green, pinkish, dark reddish or maroon forms are sometimes found.
Identification of eggs
(damaging stage)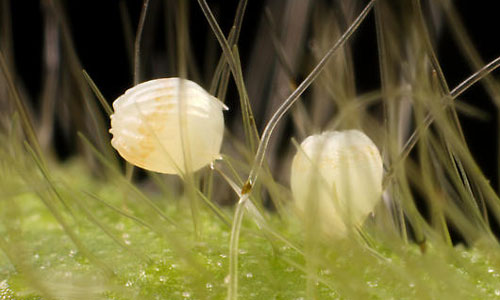 Eggs are deposited on blossoms, fruit, and terminal growth.
Spherical with a flattened base.
Whitish to yellowish white in color, but turn gray as they age.
Narrow ridges radiate from the tip of the egg.
Eggs are laid 18 to 25 in number.