MU's Pest Monitoring Network is designed to send out alerts when the following insects reach specific thresholds during the growing season:
Japanese Beetle
Brown Marmorated Stink Bug
Black Cutworm
Corn Earworm
Fall Armyworm
True Armyworm
To subscribe for alerts on one or all listed insects, visit https://ipm.missouri.edu/pestMonitoring/ or e-mail ipm@missouri.edu.
Thus far into 2022 corn earworm was trapped in southeast Missouri the week of May 23 and Fall Armyworm trapped in northwest Missouri the week of May 20.
Corn earworm moths (Figure 1) usually begin appearing in April, and have multiple generations throughout the growing season. Larvae typically feed at the tip of the corn ears. Presence of corn earworm moths is an indicator that fields in the region need to be scouted for corn earworm. However, the presence of the moths does not necessarily mean the field needs treatment.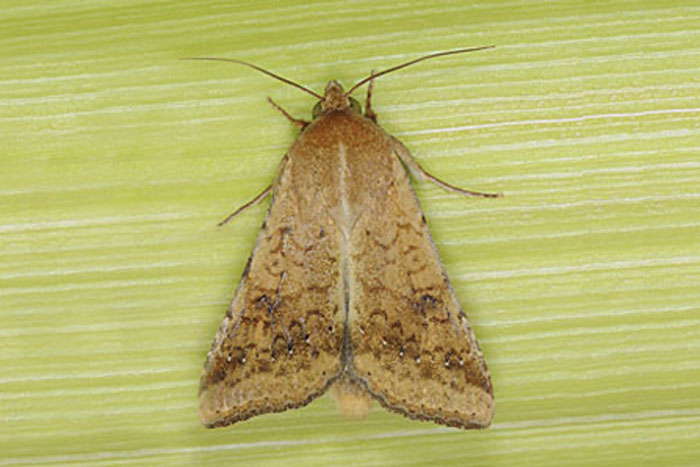 Fall armyworm moths (Figure 2) typically migrate north to Missouri in late May. Late-planted corn is more attractive to fall armyworm moths therefore, most corn fields in Missouri will be good candidates for fall armyworm this year.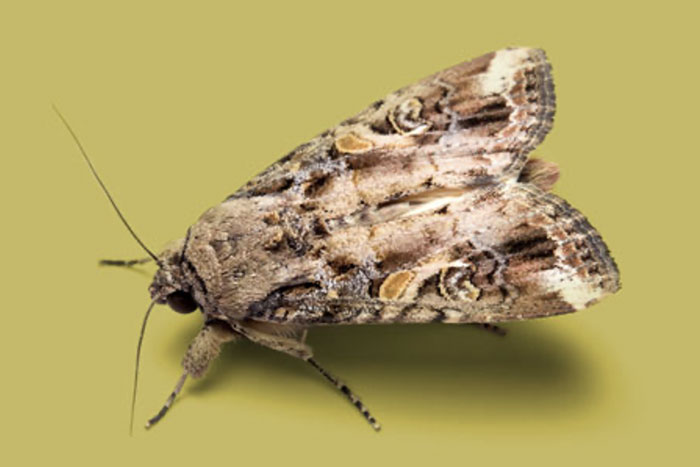 To learn more about these particular insects or the pest monitoring network in general, please visit the web site.
Cover image of Japanese beetle on leaf with holes courtesy of Kent Sievers via Shutterstock.