Missouri Pest Monitoring Network


Black Cutworm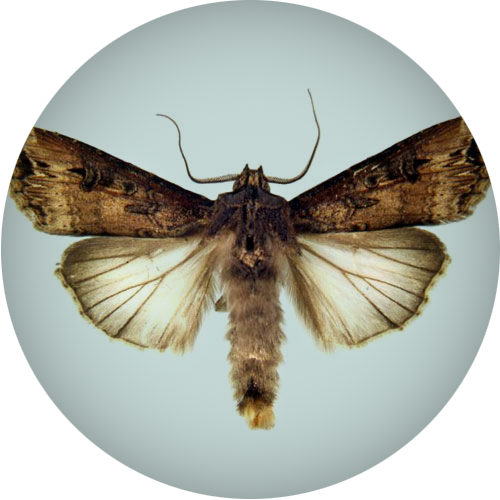 Black cutworm, Agrotis ipsilon Hufnagel, are trapped in the early spring. The first intensive pheromone trap captures of black cutworm moths mark the arrival of the first significant migratory flight. Intensive captures are indicated when at least eight black cutworm moths are captured over two nights in a sticky wing trap or green bucket trap, or at least 17 moths are caught in one night in the larger Texas-style metal cone trap.
More Information ...

Identification and Field Scouting
---
Printable Black Cutworm Field Guide
---
Black Cutworm in Missouri (G7112)
MU Extension
---
Missouri Pest Management Guide: Corn, Grain Sorghum, Soybean, Winter Wheat (M171)
MU Extension
Newsletter Articles for Black Cutworm
---