Missouri Pest Monitoring Network


Fall Armyworm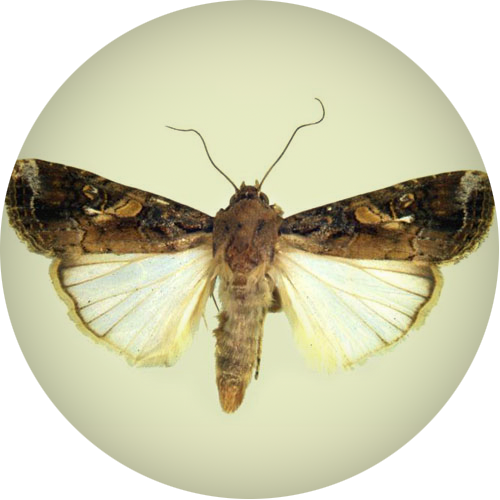 Fall Armyworm, Spodoptera frugiperda Smith, do not overwinter in Missouri, but migrate northward from the Gulf Coast area. The first wave of migrants typically arrives in late June. Intensive captures are indicated when at least 8 to 12 moths are captured over one night in Texas Cone Traps.
More Information ...

Identification and Field Scouting
---
Management of the Armyworm Complex in Missouri Field Crops (G7115)
MU Extension
---
Fall Armyworm in Grass Pastures and Alfalfa
IPCM article
---
Missouri Pest Management Guide: Corn, Grain Sorghum, Soybean, Winter Wheat (M171)
MU Extension