Missouri Pest Monitoring Network


True Armyworm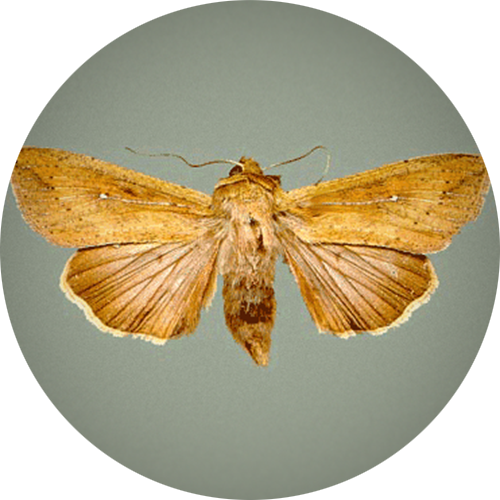 True Armyworm, Pseuduletia unipuncta (Haworth), overwinter as partly grown larvae in Missouri. There are two to three generations each year in Missouri, but the larvae of the first generation in May and June causes the most feeding damage. Intensive captures are indicated when at least 25 True Armyworm moths are caught in one night in pheromone traps.
More Information ...

Identification and Field Scouting
---
Management of the Armyworm Complex in Missouri Field Crops (G7115)
MU Extension
---
Missouri Pest Management Guide: Corn, Grain Sorghum, Soybean, Winter Wheat (M171)
MU Extension
Newsletter Articles for True Armyworm
---